Dancing in the 50s and 60s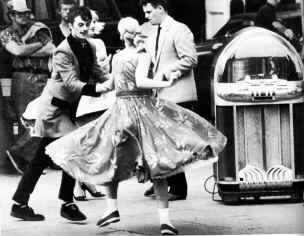 From it's beginnings, rock and roll has been associated with dancing. Teen dances in the '50s fell into two categories: slow and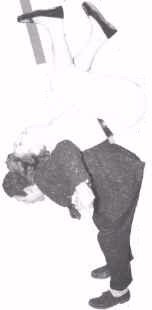 fast. With slow dances couples held each other close and moved slowly around the dance floor in a type of box step. Fast rock and roll dances usually took the form of the Jitterbug, a holdover from the big band swing of the '30s and '40s. Again couples touched, if only by hand, and engaged in a variety of fast steps that could include considerable virtuosity and gymnastics.

In 1959, Hank Ballard and the Midnighters recorded a song called "Teardrops On Your Letter." The flip side was a song called "The Twist." When it began to catch on Cameo-Parkway released a cover version by Ernest Evans. Using the name Chubby Checker, Evans recorded "The Twist" beginning an explosion of dance oriented records. "The Twist" is unique in rock and roll history, becoming a #1 hit on two separate occasions (September 1960 and January, 1962).

Checker and "The Twist" were popularized on American Bandstand. The song and the dance became a national fad, spinning off countless twist records for Checker and others.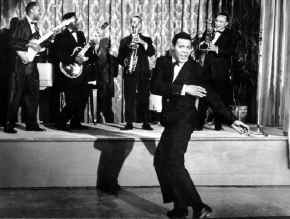 Chubby Checker doing the Twist