Johnny Rivers

Popularizer of the mid-'60s discotheque scene through his live recordings at Los Angeles' Whiskey A-Go-Go, Johnny Rivers successfully covered a number of rock and soul hits. In addition to Johnny Rivers' major achievements behind the scenes (discovering the Fifth Dimension and Jimmy Webb, bringing together top studio musicians as a regular band), had a total of nine top ten hits from 1964 until 1977. The mark he made on the recording industry is significant.

Johnny Rivers managed to put seventeen songs in the top forty from 1964 to 1977. He was versatile enough to do folk songs, blues, covers of old-time rock-and-roll songs, and some original material, all of them in his own unique style. He was also an adept songwriter, guitarist, and producer.
John Ramistella was born November 7, 1942 in New York City. When he was five the family moved to Baton Rouge. Rivers began playing the guitar at eight, began performing at thirteen with his group the Spades. His first record "Hey Little Girl" was recorded on the

Natchez, Mississippi Suede label. On a summer trip to New York City in 1958, he met Alan Freed, who changed his name to Rivers and got him a contract with Gone Records. Legendary songwriter Otis Blackwell, author of "Don't Be Cruel" and "Great Balls Of Fire" arranged John's debut single "Baby Come Back" b/w "Long, Long Walk."
Around 1960, Merle Kilgore, then a deejay at KWKH in Shreveport, got him a spot on the Louisiana Hayride. He also introduced him to James Burton, who played guitar with Ricky Nelson's band. Burton took a tape of Johnny's song "I'll Make Believe" back to California and within a month, he called to tell Johnny that Nelson would record it. The song wound up on Nelson's 1960 Imperial LP More Songs By Ricky.
Johnny Rivers moved to the West Coast in the early 60's where he recorded for a number of small labels and by 1963 found himself playing at the Whiskey A Go Go on the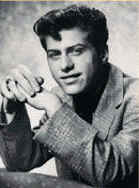 Sunset Strip in Los Angeles. He was the star attraction, and drawing star packed audiences made the Whiskey L.A.'s hottest night spot. Rivers signed with the Imperial label and recorded an album Johnny Rivers Live At The Whiskey A Go Go (#12 1964) that yielded the #2 hit "Memphis."
Rivers recorded other live albums at the Whiskey over the years. Through the '60s his hits were usually covers and included "Seventh Son" (#7, 1965), "Poor Side of Town" (31, 1966), "Secret Agent Man" (#3, 1966), "Baby I Need Your Lovin'" (#3, 1967), and "Tracks of My Tears" (#10, 1967).
He also started Rivers Music his own label Soul City Records in 1966. One of the artists that signed with Soul City, James Hendricks, wrote a song that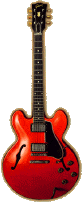 Rivers recorded and turned into a hit with "Summer Rain." Rivers was approached by Marc Gordon, manager of the Hi-Fis. Rivers liked the group, signed them to his label, and renamed them the 5th Dimension. They would have two number one hits on Rivers' label, "Aquarius (Let the Sun Shine In)" and "Wedding Bell Blues."
In 1967, Rivers performed at the Monterey International Pop Festival and successful covered several Motown classics, achieving a major hit with "Summer Rain."
Rivers had a successful number five album on the LP charts with Realization in 1968; it marked a subtle change in his musical direction, with more thoughtful types of songs. By the end of 1969 he had divested himself of interest in Soul City and ceased personal appearances. He recorded more songs and issued more albums in the early 70's which were a success with music critics but did not sell as well as some of his earlier hits. One of these albums, L.A. Reggae in 1972, dented the LP charts as a result of the top ten pop song that had been included on it, a cover of Huey Smith & the Clowns 1957 R&B record Rockin' Pneumonia - Boogie Woogie Flu.
Imperial became United Artists [it is now EMI] and Johnny Rivers continued recording albums. He recorded for other labels, including Atlantic, Epic and Big Tree. Occasionally one of his tracks would reach the top forty, such as his cover of Carl Perkins' "Blue Suede Shoes" in 1973 or the Beach Boys' "Help Me Rhonda" in 1975, on which Brian Wilson helped with backup vocals. His last entry on the charts was "Swayin' To The Music [Slow Dancin']," a top ten hit in 1977. In the early '80s he recorded the gospel album Not a Through Street for Priority Records and essentially retired from the music business.

J