Syd Nathan's King Records
"Record Company in an Icehouse"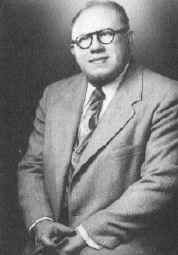 Cincinnati businessman Syd Nathan launched King Records in 1943 and built the company into one of the most important,successful and influential record companies in history.

Sydney Nathan was born in Cincinnati to Frieda and Nathaniel Nathan on April 27, 1903 suffering with asthma and poor eyesight. His vision was so bad that he quit school in the ninth grade.
"I couldn't see, so why bother?" Syd Nathan
During the Depression he tried many things: drummer in a local speakeasy, pawnshop clerk, a jewelry salesmen, amusement park concessionaire, shooting gallery owner, radio salesman, wrestling promoter and traveling jukebox supplier. In the late 1930's he opened Syd's Record Shop on West Fifth Street in Cincinnati. The shop was moderately successful, selling primarily mainstream pop hits. The business survived as the depression ended.
It was during this time that Nathan would loan a jukebox operator $6, a loan that would change his life. One night at the Beverly Hills Super Club, across the Ohio River in Northern Kentucky, Nathan encountered the jukebox operator that owed him six dollars.
"Six bucks meant more to me in 1938 than $1600 now" Nathan said. "I saw this fellow with a gorgeous blonde. I figured he be in the next day with my six bucks. He didn't show. For three weeks I saw him at the Beverly with the same babe. Finally on the dance floor I grabbed his shoulder and told him."If you can afford the Beverly, you can certainly afford to pay me." He turned red, blue, green. He said he didn't have it. The next day he came into the shop and offered me 300 hillbilly, western and race records from his jukeboxes at two cents a platter. I figured I could sell each of them for ten cents and get my six bucks. I took him up. The first afternoon I made eighteen dollars." Syd Nathan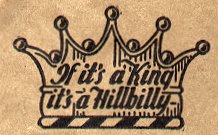 Selling records soon became tiring so Nathan later sold the shop and moved to Miami to be near his physician brother David Nathan. There he opened a photo finishing business, but in 1939 Florida experienced snow and sleet which effectively killed the business. With but $900 to his name, Nathan returned to Cincinnati where he opened Syd's Record Shop 1351 Central Avenue in a poor neighborhood. The place was run down but the rent was only $30 a month. Nathan told the landlord he wanted to weeks to clean it up. That was fine until the landlord found out that Nathan didn't have any money. Nathan told him "You don't think I'm going to waste two weeks cleaning it if I'm not going to make it a go, do you?" The deal held
Nathan then began contacting the jukebox operators that he had previously dealt with began stocking the store with new and used records he got from them. The store being located In Cincinnati's black neighborhood, so he stocked mostly black music - blues, gospel, some jazz and swing along with a little pop.
In the early 40s Nathan was at a Vine Street radio store owned by Max Frank, where previously had worked and had placed records. Frank now wanted out of the record business and offered Nathan a deal. If Nathan would give him fifteen cents a record he would give him the racks and listening booths too. Nathan took the deal.
"I found that 85% of the records was hillbilly stuff I never heard of. Gently I mentioned it to Max. I told him that I didn't know what I was getting all that hillbilly stuff." Frank told him "That isn't all you get. You get the customers, too." Max Frank

Alton and Raybon Delmore
As Nathan got to know his customers he found most of them listening to Cincinnati radio station WLW, especially the station's early morning country programming and The Boone County Jamboree. Nathan than began listening to WLW and became familiar with the station's stars and recording artist such as the Delmore Brothers, Merle Travis and Grandpa Jones.
"During the war , records were hard to get and naturally I had a brilliant idea, that I could get hillbilly singers and cut some records, and someone would press them for me. I thought it would be as easy as that." Syd Nathan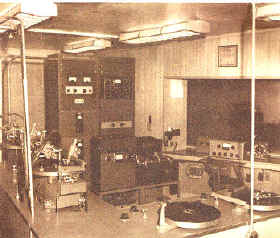 In September, 1943 Nathan decided to start a new label, after he was advised to leave the business world because of health problems, to be called King Records. After a false start King was re-launched a year later with $25,000 borrowed from family members. The first records were pressed at the American Printing House for the Blind in Louisville, and sounded so bad that Nathan started a pressing plant along with the record company. In August, 1944 a five year lease was taken on a vacant chemical factory site at 1540 Brewster Avenue. Next door at 1538 Brewster was the Avondale company that King would eventually occupy. Originally King Records was to be a country label. Independents labels faced problems: getting records pressed, distributed and getting paid. To avoid these problems along with recording studios, pressing plant, Nathan had his own printing plant and distribution network. King Records was a self sufficient organization.
| | | |
| --- | --- | --- |
| King Office | Art Department | Making a Master |
| Pressing Records | Putting records into sleeves | Distributing Company |
It was the wide open Rhythmn and Blues market after WWW II that King Records pursued.
"We saw a need. Why should we go into all those towns and only sell to the Hillbilly accounts?" Why can't we sell a few more while we're there? So we got in the race business." Syd Nathan
Nathan targeted the neglected race, country, and western markets, which he called the "music of the little people," the Appalachians and black who bought his used records. In those days, Appalachians and blacks were drawn to Cincinnati's industries. The city was partly rural, partly urban, and where different musical styles and people converged.
Culturally Cincinnati was steeped in country music. In 1930s, 50,000 watt WKRC had regularly hillbilly programs. WLW nationally broadcast hillbilly and western shows featuring Gene Autry, Red Foley and other well known artists. WCKY's hillbilly and blues programs reached the East Coast. Cincinnati's hillbilly radio talent included Homer and Jethro, Bradley Kincaid, Chet Atkins, the Delmore Brothers along with many others.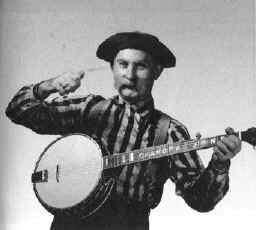 Louis M. "Grandpa" Jones
By November of 1943, Nathan had persuaded WLW performers Louis M. "Grandpa" Jones and Merle Travis to go with him to Dayton, Ohio to record King's first record The Steppin' Out Kind/You'll be Lonesome Too. Travis and Jones were billed as the Sheppard Brothers because they were at that time under contract with WLW. Few copies of the poorly pressed discs were usable but Nathan didn't mind. He now went out getting trying to convince relatives and friends to invest, then hired workers, obtained and rebuilt hard-to-find pressing equipment, rent a vacant former icehouse plant 1450 Brewster Avenue and began looking for distributors.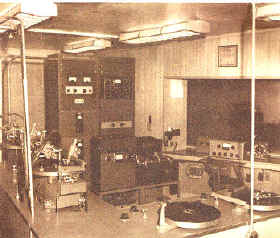 King Recording Studio
The King house band, a forerunner of Nashville's studio session teams, included Louis Innis; bass and rhythm guitar, Zeke Turner, electric guitar:; Kenneth "Jethro" Burns, mandolin; Jerry Byrd, steel guitar; and Tommy Jackson, fiddle.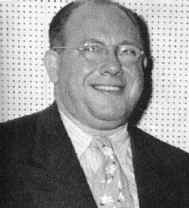 Syd Nathan circa 40s
In August 1944, King Records was formally incorporated in Ohio. The partners beside Nathan were his sister Dorothy Halper; Nathan's sister-in-law Doris Nathan; Bernice Steinberg, a cousin; cousin Howard Kessel; and friend Lawrence Sick. The corporation was stated with $25,000.
In August, 1945 started Queen records and expanded into rhythm and blue field.Within a few weeks the label had its first release "The Honeydripper" by Benjamin Bull Moose Jackson. Thirteen more would follow in the next six months. Jackson's big hit for King was I Love You, Yes I Do.
Queen grew quickly with its own recordings and by buying masters from other labels. Among those acquisitions were masters from Southern Records, Harlem Records, 20th Century and Gotham. The Gotham deal began a long and fruitful relationship between Nathan and saxophonist Earl Bostic
The most significant music recorded on Queen were the sides of black religious music recorded in June and July of 1946. These records featured music by the Wings Over Jordan, the Gospel Trumpeters, the Harmoneers and Swan's Silvertone Singers.
The rest of the Queen catalog was filled artists such as Annisteen Allen, Tab Smith, Johnny Temple, Harold Tinsley and the Jubaliares.
Queen had one hit Bull Moose Jackson's "I Know Who Threw the Whiskey In the Well, an answer to Lucky Millinder's 1944 hit "Who Threw the Whiskey?"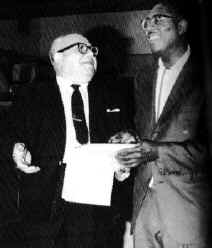 Syd Nathan and Earl Bostic
The last Queen record was by Earl Bostic, an artist who would assure the future of King's R&B, as well as it's uptown image.With the success of Bull Moose Jackson and Earl Bostic convinced Nathan sophistication was the key. Many of the first of King's recording artists were from the big bands .Earl Bostic, who recorded Queen's last record, was one of them. Bostic had played with Cab Calloway, Lionel Hampton and written Gene Krupa's1941 hit "Let Me Off Uptown". He recorded 30 albums and was still with the King until his death in 1965.
Two years after starting Queen, Nathan was convinced that "black" music could be profitably recorded and marketed by an independent and Queen Records became part of King Records.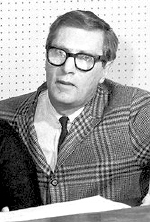 "I was a talent scout, I was a promotion man, I saw DJs, I went to branch offices - as well as producing records, You did everything. You were a "record man" in those days."
Ralph Bass
In 1947, Nathan bought 51% of Deluxe Records from brothers Jules and Dave Braun. The partnership never ran smoothly and Nathan bought the rest of the company a year later and ran as a King subsidiary.
In 1950, he formed Federal Records, primarily as a vehicle for R&B producer Ralph Bass. Bass was head man at Federal Records from 1951 to 1958 and would bring the Dominoes, Ike Turner, Johnny Otis, the Five Royales, Little Esther, Etta James, Little Willie Lttlefield, Johnny "Guitar" Watson and Jimmy Witherspoon to the Deluxe label.
The first "race" record on King was released in fall of 1947 and by the end of 1948 it was the top selling "race" label of the year. This was largely the result of three huge records: Tomorrow Night by Lonnie Jackson. "I Love You, Yes I Do by Bullmoose Jackson and "Good Rockin' Tonight by Wynonie Harris.
From 1948 until 1951 King was the "King of Them All" in Rhythm and Blues. "I Love You, Yes I Do" climbed the pop charts in 1948 close behind a cover version by white bandleader Sammy Kaye.
Bull Moose's 1949 hit "Why Don't You Haul Off and Love Me?" and Wynonie Harris' "Bloodshot Eyes" were originally King country records. Nathan wasn't trying to cross over as much as trying to get maximum return on his copyrights and proving good songs knew no boundaries.
Wynonie Harris was signed in December, 1947 and recorded "Good Rockin' Tonight" just before the recording ban took place. The song had a rock and roll swagger to it. No wonder Elvis Presley would sit on his bed listening to the radio and be transfixed .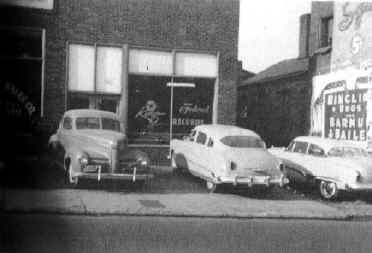 Nashville branch office early 50s
Courtesy Gusto Records
Lucky Millender had been writing and working under the table for King Records since 1946, but wasn't signed until 1950. Millender was from Chicago and, in 1934 took over the leadership of the Mills Blue Rhythm Band even though he never played an instrument. He fronted Bill Doggett's band in 1938 and began his own band in 1940 with Doggett as pianist. Many of King's important artist like Henry Glover, Bill Doggett, Wynonie Harris, Annisteen Allen and Bull Moose Jackson came from Millender's band. In 1952 Millender gave up the music business to become a salesman for a distillery. He died in 1966 at age 66.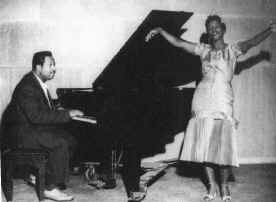 Sonny Thompson and Lula Reed
Sonny Thompson was signed in 1950 from Miracle Records. In October King bought the Miracle's assets, including Sonny's catalog, from the IRS for $4700. Sonny only had a few hits with King, but became and important A&R man.
Tiny Bradshaw, like Millender, was in The Mills Blues Band and left in 1934 to start his own band. In that year he began recording for Decca Records. Bradshaw had majored in accounting at Wilberforce University. In 1954 Tiny had a succession of strokes. He covered "Short, Shorts" in his last session in 1958 and died that December.
Eddie "Cleanhead" Vinson and Oran "Hot Lips" Page also came from the big bands. Vinson was leader singer with ex-Ellington Cootie Williams from 1942 to 1945.. He signed with King after being out on his own for four years. His distinctive gnarled vocals were complemented by a grainy tone on his tenor sax. His bald head was a result of an accident with hair straightner.
Hot Lips Page had started in the twenties working with Bessie Smith, Count Basie and others before starting his own bands, big and small. His playing and singing paralleled Louis Armstrong. Page signed with King in 1953 and a year later died from a heart attack. He was 46.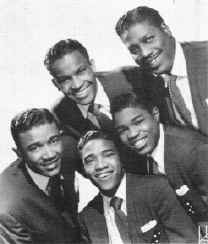 The Dominoes recorded on Federal records, a King subsidiary begun in November, 1950
The squeals and sexual innuendo of "Sixty Minute Man" was a direct contrast to the way Ward ran the Dominoes. Group members were fined for drinking and carrying on. Ward was versed in classical composition and had studied at Julliard. "Sixty Minute Man" wasn't only the best selling R&B record of 1951 but, the highest charted R&B record of all time. Ward is best remembered for his selection of Clyde McPhatter and Jackie Wilson as lead singers.
Hank Ballard and the Midnighters were discovered at show in Detroit by Jimmy Otis. At that time they were known as the Royals and sang in the style of the Orioles. In the second session with Federal they recorded "Moonrise" which is generally considered a vocal group classic. Hank Ballard replaced Lawson Smith, who had been drafted into the army, by their third session in 1954. "Work With Me Annie" was written by Ballard on the train to Cincinnati. The band went from a four part harmony to rock and roll after Ballard joined the group. The group name was changed to the Midnighters after 5 Royales threatened legal action.
Many vocal groups recorded for King. The Dominoes, The Royales, The Swallows, The Platters, The 5 Royales, The Charms and others. Among the songs were "Think" and "Dedicated To The One I Love."