Frankie Lymon and the Teenagers

Left to right, Jimmy Merchant, Herman Santiago, Joe Negroni, Sherman Gaines
Bottom: Frankie Lymon
As lead vocalist with the Teenagers, Frankie Lymon became the first black teenage singing idol. The group's success inspired the formation of a number of youthful black vocal groups, from the Students in the late '50s to the Jackson Five in the '60s. The group's sound influenced young singers such as Ronnie Bennett and Diana Ross, and served as prototype for both the girl groups and early Motown groups of the '60s.

Members:
Frankie Lymon - lead
Herman Santiago - first tenor
Jimmy Merchant - second tenor
Joe Negroni - baritone
Shermane Garnes - bass
After forming several short term vocal groups, two black students from Edward D. Stitt Junior High School in the Washington Heights section of New York city, Jimmy Merchant and Sherman Garnes recruited neighborhood Puerto Ricans Herman Santiago and Joe Negroni for the group. They called themselves the Premiers and hoped some day to make a record.

Richard Barrett
The Premiers were working on a song they had written called "Why Do Birds Sing So Gay" and needed a high tenor. Richard Barrett, a member of the Valentines, lived above the grocery store where Frankie Lymon worked part time. Through him they got together with Lymon who suggested changing the focus of the song and it's title. The song would be known as "Why Do Fools Fall In Love"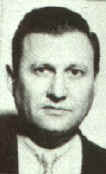 The Valentines were under contract to Rama Records owned by George Goldner. Barrett a talent scout for Goldner arranged an audition. Goldner was impressed. At subsequent recording sessions bandleader Jimmy Wright suggested a name change to the Teenagers to reflect the members ages.
Early February, 1956 "Why Do Fools Fall in Love" was released. With Lymon on boyish soprano lead, the song became an instant smash on Gee Records. The song was subsequently covered by the Diamonds and Gale Storm, but unlike most songs rendered by white artists, the original proved to be the biggest hit. The Teenagers were on their way.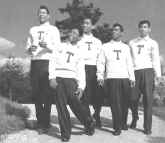 Sporting a clean-cut wholesome image, the appeal of the Teenagers was their youth. On stage they were very energetic. The group was well choreographed by Cholly Atkins who would go onto greater fame with the Temptations. The Teenagers were packaged so as not to upset middle lass American parents. They even appeared in letter sweaters.
March, 1956 they were booked by Alan Freed in one of his rock and roll reviews at the Brooklyn Paramount. They appeared with the Platters and Bill Haley and His Comets. A second single "I Want You To Be My Girl" was released in April. A week later they appeared on CBS-TV's Shower of Stars. By the end of April they were touring with "The Biggest Rock and Roll Show of 1956"

Photo from the film Rock, Rock, Rock.
In August production was begun on a movie called Rock. Rock, Rock in which the Teenagers made a cameo appearance. In September they appeared on Alan Freed's radio show. While headlining the Apollo "ABC's of Love" was released. After that they went back to Hollywood to film a cameo for Don't Knock the Rock. In late September they began a tour with Bill Haley that lasted until late November. In November their fifth single "Baby, Baby" was released and their first album Meet the Teenagers was released in December. The Teenagers were enrolled in the School for Professionals. and on the road they took correspondence courses and had traveling tutors. However, they were falling behind in their education and the group stayed at home the first of months of 1957. During this time "Paper Castles" was released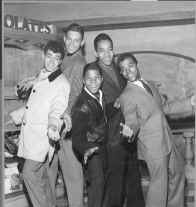 After appearing in a carnival in Panama in March they began a three month tour of England beginning at the London Palladium. While in London, the Teenagers recorded a second album Frankie Lymon and the Teenagers at the London Palladium.
George Goldner had been trying to convince Lymon to go solo and after the success in Great Britain he agreed to do so. On Alan Freed's weekly television show in July Lymon appeared solo. "Goody Goody," his the last record with the Teenager was released in July.
In September Lymon began an 80 day tour with the Biggest Show Stars for 1957 as a solo act. His first record without the Teenagers, "My Girl" was released.. In November Lymon's "Little Girl" appeared on Roulette and the Teenagers "Flip-Flop" on Gee
January 1958 Lymon released "Thumb, Thumb" Lymon and the Teenagers reunited to sing "Goody Goody" on Dick Clark's "American Bandstand. In June he appeared with the Coasters at the Apollo Theater.

Left to right Joe Negroni, Billy Lobrano, Sherman Garnes,
Jimmy Merchant, and Herman Santiago
Losing his youthful soprano voice, at the age of fifteen Lymon's career was in decline. After the initial success of the first two records sales had slipped with each release. "Goody, Goody" was the last record by Lymon or the Teenagers to have any significant sales.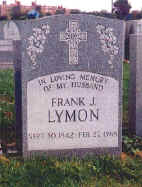 Lymon had experimented with drugs since 1958. On June 21, 1966 he was arrested on a heroin charge. Lymon entered the army in lieu of a jail sentence but, received a less then honorable discharge a short time later. He moved to Fort Gordon, Georgia where he married a local school teacher Emira Eagle and stayed in the Augusta area appearing at a local lounge. In mid-February he told his wife he had a weekend job in New York. On February 27, 1968 he died in the same house he had grown up in with an empty syringe by his side.
As with most young performers of the era, the Teenagers lost rights to their material. Goldner's publishing firm had handled the song, taking fifty percent off the top. Originally Frankie Lymon, Herman Santiago and George Goldner were listed as "Why Do fools Fall In Love" composers. Santiago's name was soon dropped and in the mid-sixties Lymon and Goldner sold off their rights to the song. Goldner allegedly to pay gambling debts and Lymon for money to buy drugs.
In 1984, on behalf of Emira Lymon, a lawyer and artist's agent sued to wrest the copyright away from the current owner. The case became confused when it looked like Lymon had a second and possibly a third widow. Elizabeth Waters claimed to have married Lymon in 1964 in Virginia. However, it turned out she had been married to someone else at the time. As Water's claim went to court, Zola Taylor ex-member of the Platters, claimed that she had been sexually active with Lymon as early as the "Biggest Rock "n" Roll Show of 1956" tour. She claimed to have married Lymon in Tijuana about 1965, but could produce no certificate. The first hearing, held in Philadelphia, was decided in favor of Miss Waters being Lymon's first wife. Emira appealed and won a reversal based on her claim that she was Lymon's last wife.
Herman Santiago and Jimmy Merchant also pursued their claim to the songs rights in federal court. In December, 1992, the two singers and Emira Lymon, received complete rights to the song.
By 1980, Sherman Garnes (heart attack) and Joe Negroni (cerebral hemmrage) had both died when the remaining Teenagers decided to rebuild the group. Santiago and Merchant performed with Garnes' brother, while the high tenor parts were handled by Pearl McKinnon of the Kodiaks, and later by Frankie's brother, Lewis Lymon
Frankie Lymon has been called the "father" of the girl group sound. He was a direct influence on Arlene Smith of the Chantels, Little Anthony and the Imperials, and the Isley Brothers, all who recorded for George Goldner.
Frankie Lymon and the Teenagers were inducted into the Rock and Roll Hall of Fame in 1993