Paris Sisters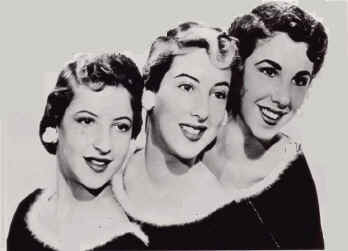 (L to R):Priscilla, Albeth, Sherill
The Paris Sisters were a soft-voiced sister trio who formed in the early 50s due to the aspirations of their opera-singing mother.

Members:
Pricillia Paris - lead
Albeth Paris
Sherell Paris
The Paris Sisters were Albeth, Priscilla, and Sherell Paris, a soft voiced sister trio from San Francisco, California. The group was formed in the early '50s due to the aspirations of their opera singing mother. Mrs. Paris had quit a career at San Francisco Milano Opera Company to raise the three girls as singers, training them around the family piano. When another earlier vintage trio the Andrew Sisters came to San Francisco to perform, Mom had the girls all dressed alike and sitting in front, mouthing the words to their songs for the full three weeks of their engagement.
Unable to not notice, The Andrew Sisters put the girls on stage to perform. The three pre-teen sisters preceded to wow the audience with their version of the Andrew Sisters' "Rum and Coca Cola."
An MCA Records agent was in the audience and soon had them on the road playing USO shows and fairs along the California coast.
In 1954-'55 they recorded pop singles like "Ooh La La" and "Huckleberry Pie" for Decca. Soon thereafter, The Paris Sisters found themselves in Las Vegas working as a lounge act from midnight to seven in the morning at the ages of nine (Priscilla), ten (Albeth), and Fifteen (Sherell). Wigs, padded bras and hips, lots of makeup, and false eyelashes hid their youth and their dad's ability to revise their birth certificates, since he worked at the hospital where they were born. They sang at the Dunes with Frank Sinatra and the Frontier with a young Elvis Presley.
In 1957, they recorded "Old Enough To Cry" for Imperial Records. So far, none of their records had sold many copies. But they were talented and professional despite their age, so they made some money from '58-'59 singing on demos at Gold Star Sudios in Los Angeles.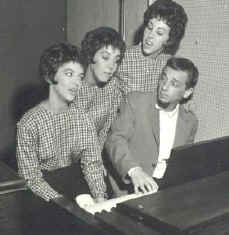 With Phil Spector
By 1959, the sisters had met Jess Rand who brought them to Imperial Records where they recorded two singles that went unnoticed. In 1961 Lester Sill saw the Sisters and acquired their contract from Rand. Sill then brought a young Phil Spector from New York to produce the girls.
Though the Paris Sisters had always sung three-part-harmony and rarely featured a lead, Spector saw a similarity between Priscillia's voice and Anne Kleinbard of the Teddy Bears. Spector envisioned a new Teddy Bear Style.
Spector brought the group to New York and had them stay at his New York Apartment while he moved across the street to the Park Plaza. In typical Spector fashion he woke them in the wee hours and took them through Central Park in a horse drawn carriage to rehearse songs.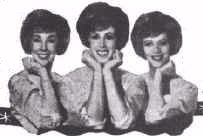 Back in Los Angeles, they recorded "Be My Boy" which Sill took to various record companies with none wanting to pick it up. Sill then issued it on his newly formed Gregmark label and by April 24th it had charted, reaching #56 on the Billboard Top 100.
Sill then went to New York looking for a follow up song and found it at Don Kirshner's Aldon Music. It was a Barry Mann/Larry Kolber ballad entitled "I Love How You Love Me."
"I Love How You Love Me" became the Paris Sisters" second Gregmark release and a precursor the Spector's yet to be developed "wall of sound." With Pricilla on lead and the girl's hypnotic harmony,"I Love How You Love Me" rose to number five on October 30.
The next record "He Knows I Love Him Too Much"was written by Gerry Goffin/Carole King and eventually rose to number thirty-four. At this time the group recorded a Spector produced album of similar songs that mysteriously disappeared. Without an album to follow the hits the Paris Sisters found them effectively back at square one. They did some backup sessions and a disagreement over royalties due them, soon found them label-less.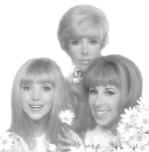 They appeared in a British rock and roll movie produced by Richard Lester (who later did the Beatles films) titled Ring-A-Ding Rhythm and toured the U.S. with Dion and the Belmonts and the Marvelettes , among others.
In 1964, the Paris Sisters recorded a rock-a-ballad version of Bobby Darin's "Dream Lover" that peaked at number ninety-one.
An album and five singles in 1966 and 1967, failed and by the early 70s, the group disbanded.
Sherell formed a band called Sherell Paris and the New People that toured until the late 70s. Sherell remarried for the second time and became an executive assistant on Bob Barker's TV show, The Price Is Right.
Albeth went into independent TV production with her husband. Priscillia moved to Paris, France, where she began conducting motivational seminars in French and English for salespeople in the hotel business. Over the years she recorded several solo albums, including a tribute to Billie Holiday called Priscilla Loves Billie.