Sam Phillips' Sun Records

Sam Phillips is not just one of the most important producers in rock history. There's a good argument to be made that he is also one of the most important figures in 20th-century American culture. As owner of Sun Records and frequent producer of discs at his Sun Studios he was vital to launching the careers of Elvis Presley, Carl Perkins, Johnny Cash, Jerry Lee Lewis, B.B. King, Howlin' Wolf, Rufus Thomas and numerous other significant artists. Although he first made his mark (and a very deep one) with electric blues by Black performers, he will be most remembered for his rockabilly stars, particularly Elvis Presley.


The Phillips Family 1916
(L to R: Charles, Irene, Horace, Madgie and Tom. Standing: Mary and Turner)
Photo courtesy Sam Phillips Family


(L to R: Sam and brother J.W. (Jud) Phillips)
Photo courtesy Sam Phillips Family


Sam and Aunt Emma Lovelace late 1955 or early 1956
Photo courtesy Sam Phillips Family
Sam Phillips was born January 5, 1923, the youngest of eight children and was raised on a tenant farm just outside Florence, Alabama. In high school Phillips conducted the school band. His onstage presence impressed the manager of local WLAY radio so that he was hired as a part-time announcer. The Phillips were a typical middle class family until the Great Crash of 1929. Sam's father died in 1941 just after Pearl Harbor. He then dropped out of high school to help support his mother and deaf mute aunt. He worked first at a grocery and later a funeral home. It was while at the Brown-Service funeral home that Phillips learn how to handle people tactfully in emotional situations, a skill that later would serve him well.

Jim Connolly
Photo courtesy Dot Connolly West


WLAY
Photo courtesy Sam Phillips Family
Originally Phillips wanted to study law, but because of circumstances decided to go into radio. He went to Alabama Polytechnical Institute in Auburn, Alabama where he majored in engineering, including audio engineering for radio. In broke into radio in 1940 when he conducted and emceed the band for a college concert. This impressed Jim Connally the station manager at WLAY enough that he hired Phillips.

Sam and Becky Phillips


Sam, Knox, Becky and Jerry Phillips
circa 1949


Phillips at his desk at WREC


WMSL 1944
In 1942 he married Rebecca Burns. Phillips next radio job was for three years at WMSL in Decatur, Alabama, then to WLAC in Nashville, Tennessee and finally in June, 1945 to WREC. At WREC he hosted the "Songs of the West" show daily at 4 PM. There he was able to put his engineering skills into use. In those days many programs were prerecorded on 16 inch acetate discs which were often duplicated and passed to other stations. Thus the radio engineers were also recording engineers and thus Phillips was able to develop his recording skills. He also took care of the station's sound effects and found records for its library.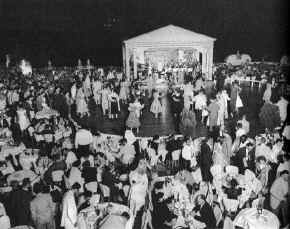 Skyway Ballroom
Photo courtesy Sam Phillips family
While at WREC he hosted "Saturday Afternoon Tea Dance" where he played jazz, blues and pop from the Skyway Room of the Peabody Hotel. The shows were broadcast nationally over the CBS radio network

Memphis Recording Studio
Photo courtesy Sam Phillips Family

706 Union Street



Buck Turner and His Buckeroos, 1950
Photo courtesy of Sam Phillips Family
In October 1949 Phillips signed a lease on a small storefront located at 706 Union Avenue near downtown Memphis. The rent was $150 a month. With the help of two year loan from Buck Turner, a regular performer at WREC, he installed recording equipment. The Memphis recording studio opened in January 1950 with the slogan "We Record Anything-Anywhere- Anytime." With a Presto five-input mixer board and Presto PT900 portable tape recorder in the trunk of his car, Phillips would whatever weddings, funerals or religious gatherings he could book.
Most of his early commercial recordings were done onto acetate rather than than at that time unproven tape. By1954 he had upgraded his equipment and installed two Ampex 350 recorders: one a console model and another mounted behind his head for the tape delay echo, or slapback.
Memphis Recording Studio's first paying job was transcriptions of Buck Turner's band for the Arkansas Rural Electrification Program. These were distributed to fifteen to twenty stations throughout the mid-South. It was probably five or six months later that Phillips decided to record artists to sell or lease masters.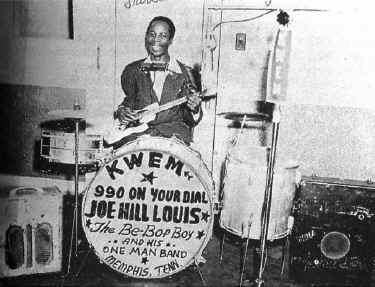 Phillips along with his friend Dewey Phillips decided to start their own record label. The new label was simply called Phillips - "The Hottest Thing in the Country." The first record was "Boogie in the Park" by Joe Hill Louis. On August 30, 1950 three hundred copies were pressed and shipped to Music Distribution in Memphis.

Saul and Joe Bihari
Photo courtesy Michael Bihari
Phillips decided to get out of the manufacturing end of the business as his relationship the Biharis (Joe, Saul and Jules) Modern Records grew. The Biharis had started a subsidiary RPM Records for music with a down home feel. At first Phillips sent them samples of Joe Hill, a local gospel group and jazz pianist Phineas Newborn, Jr
.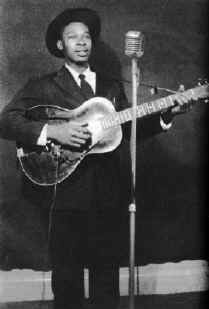 Riley (B.B.) King
Photo courtesy B.B. King Museum
In 1950 Jules Bihari signed B.B. King to a contract and placed him with Phillips. Working under Bihari's direct Phillips recorded King from mid-1950 until June 1951. The Biharis released five singles from the material Phillips sent, making King one of the first artists on their new RPM subsidiary.Phillips' involvement with King would later end a casualty of the dispute between the Biharis and Phillips over the placing of "Rocket 88" with Chess Records.