Art Rupe's Specialty Records


Art Rupe was born Arthur Goldberg September 5, 1917 in Greensburg, Pennsylvania to David and Anna Goldberg. David was a furniture salesman. David, who played the bass, instilled into Art his love of music. In his youth Art listened to music sung at a local black Baptist church and love this music with it's rich traditions.
After attending Miami University in Oxford, Ohio Art left to Hollywood in July, 1939. After settling down in Los Angeles and attending UCLA Rupe decided he'd like to be involved in the entertainment industry. His first choice was the movies but, found it to be to clubby and hard to crack. He felt that the record business was more open to newcomers.
Art, (now using the more show bizzy sounding name, Rupe) became partners with Bob Scherman in Atlas Records in 1944. Atlas, though having Frankie Laine, Nat "King" Cole, and Johnny Moore's Three Blazers featuring Charles Brown under contract, had nary a hit and soon folded. Rupe lost his investment but, looked at his time at Atlas as an learning experience. That experience taught him that he couldn't complete with the major labels on their own turf The majors had decided to forego the specialty and ethnic music markets because of the wartime shortage of shellac. For this reason Rupe decided to go into black popular music.
He took $200 and went down to Central Avenue in the black section of Los Angeles and bought race records. He made a analysis of each record, technically, musically, etc. so as determine why some were hits and others weren't. Out of this he established a set of rules or principles that he was to use in making records.
"When I got into this business, no white people fooled around with this kind of music. I had no idea that it would have any permance and I had no idea it would ever appeal to white people."
Art Rupe
Next he began looking for artists. Looking in after-hours clubs he found the Sepia Tones, a small group that fitted into his budget. During his research he had noticed that an inordinate number of successful records had the word "boogie" in the title, jukebox operators were the biggest customers for these race records and also acted as wholesalers for small independent companies. Boogie #1 was the first release on his Juke Box label. It sold 70,000 copies and enabled Rupe to record Marion Abernathy "The Blues Woman," Roosevelt Sykes "The Blues Man," and Roy Milton and His Solid Senders.
"Voo-it! Voo-it!" by the Blues Woman and "R.M. Blues" by Roy Milton were hits in 1946.
Al Middleman, who had co-owned Hit Records with Eli Oberstein, became partners in Rupe's Juke Box Label and Rupe became a partner in Middleman's Sterling label. Rupe soon found out that Oberstein, a talent chief for Victor Records, was a partner in Sterling and wasn't pleased.
To make a long story short Rupe sold his entire interest to Middleman and kept some masters which were recorded by his new label Specialty Records. Some of the masters included sides by the Sepia Tones, the Blues Man, the Blues Woman, Buddy Banks and Roy Milton.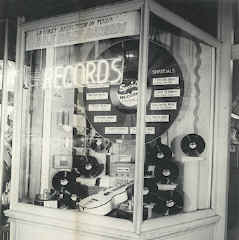 Encouraged by Jules Bihari of R.P.M. Records Rupe started Specialty Records. The first office was located at 2719 W. 7th Street in Loa Angeles, California. Specialty moved to 311 Venice Boulevard in downtown Los Angeles in 1947. Venice Music was the name of Rupe's BMI publishing arm while Greenwich Music published ASCAP songs.
Roy Milton who had left Juke box records was persuaded by Rupe to come to Specialty. Right away they became successful on a par with Louis Jordan, the master of the jump blues. This success attracted other artists. Among them were Joe Lutcher who had a hit with "Rockin' Boogie" and Jimmy Liggins who had hits
In 1948 Rupe began recording gospel quartets. The Pilgrim Travers were the first and sold well. Rupe's memories of the black churches of his youth served him well as he recorded gospel greats such as the Soul Stirrers, The Swan Silvertones, Alex Branford, Brother Joe May, Sister Wynona Carr, the original Gospel Harmonettes, and the Chosen Gospel Singers.
Rupe's love of gospel music carried over to his taste in secular music and influenced his artist selections, such as Guitar Slim, Don and Dewey, and his biggest star Little Richard. It, too, influenced his approach to recording as he valued feeling over technique.
1949 saw the end of the recording ban. Among Specialty's hits was "The Hucklebuck" Joe Liggins who had hits with "The HoneyDripper" and "Got A Right to Cry" was signed to Specialty as his Exclusive label folded.
His first record with Specialty "Rag Mop" went to #4, followed by "Pink Champagne" was the #! record of 1950, as well as Specialty's first number one.
1951 saw more hits and Specialty switching to the 45 r.p.m. format.that had been introduced in 1949 by RCA . The independents were slower to change over as their market couldn't afford the new record players.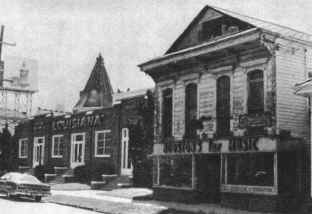 Specialty 's New Orleans branch office on North Claiborne
Impressed by rival Imperial Records Fats Domino Rupe decided to enter this new field in 1952. While on a talent hunt in New Orleans he discovered seventeen year old Lloyd Price. In Specialty's first recording session in New Orleans Rupe produced Price singing "Lawdy Miss Clawdy" using Dave Bartholomew's Band which featured Fats Domino. "Lawdy Miss Clawdy" would be Specialty's third number one hit and would be among the first records to "cross over" and sell to both blacks and whites, setting the stage for rock and roll.
Late in 1953 Guitar Slim recorded "The Things I Used To Do." It became Specialty's fourth number one in early 1954. The year would end with Jimmy Liggin's his last and biggest hit "Drunk." Saleswise the year would be a disappointment.
1954 was a slow year as the market began to change as teenagers began making themselves known. Though Rupe had tried to tap into the teen market with Lloyd Price in 1952 nothing had hit nationally. However, Specialty did have a few regional hits.
Things became so bad in 1955 that Rupe, who detested it payola, finally broke down and began using it.
The end of 1955 saw the release of "Night Owl" by Tony Allen and "Tutti Fruiti" by Little Richard. "Tutti Fruiti" was exactly what the teenagers were looking for loud, spirited music with a beat, performed by a flamboyant singer who their parents wouldn't like. Little Richard would have fourteen top ten r&b and two top ten pop hits in eighteen months.
1956 Little Richard's follow up to "Tutti Fruiti" "Long Tall Sally" was Specialty's fifth number one and first gold record. Rupe's publishing company, Venice music, thrived as all the big rock and roll stars recorded Little Richard songs.
1957 saw Little Richard's religious conversion and leaving Specialty. Rupe with the help of A&R Sonny Bono, were able to make a Little Richard clone out of Larry Williams. Williams, Lloyd Price's former valet, had hits with "Just Because," Short Fat Fannie," and "Bony Moronie." The last two made it to the top ten.
Sam Cooke dissatisfied with singing only gospel music wanted to sing pop. Rupe was afraid Specialty would lose of Cooke's gospel audience if he began releasing him singing pop.
The end of 1957 saw Specialty with three top ten records "Bony Moronie," "I'll Come Running Back to You," and "Keep A-Knockin'."
1958 saw Specialty's last Top Ten record "Good Golly Miss Molly, " a Little Richard master from 1956.
The lose of Little Richard, the break up of his marriage and the feeling he should have seen Sam Cooke's success and kept him under contract, along with the development of other business interests, caused Rupe to lose interest in the record business. Having made a lot of money from other interests, tired of music business headaches he turned the day-to-day operations over to others.
Rupe pursued his oil and land interests until he received a call from Little Richard in 1964. Richard who had only recorded gospel music unsuccessfully since leaving Specialty was considering recording secular music again. Also, Richard had been touring Europe with four British musicians who excited him called Rupe to see if he might interested in the group. The group was the Beatles. Rupe said no, but was interested in recording Richard if he was ready.
| | |
| --- | --- |
| Don and Dewey | Percy Mayfield |
Richard recorded "Lama Bama Lama Loo'" which went nowhere. During that time he also recorded Don and Dewey and Percy Mayfield with even less luck.
In 1970 he reactivated his old catalog, releasing albums from time to time by classic, gospel and secular artists over the next twenty years until the company was sold to Fantasy Records in 1990.

"Uncle Art (Rupe) has formed a charitable foundation (The Arthur N. Rupe Foundation) which he is currently running, among other things he's endowed a chair somewhere in the California University system dedicated to studying the impact of media on society. It has also funded a library for the small town in Pennsylvania where he grew up.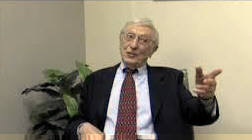 Extremely alive, still very active, no known health problems and hundred of projects from his charitable work to doing genealogical research about his ancestors----- might be because he has been a vegetarian for decades, never smoked --- or at least not during my lifetime and his always exercised moderately "
D.K. Goldberg
Today Speciality is owned by Concord Music.
Art Rupe was inducted into the Blues Hall of Fame in 2007 and Rock and Roll Hall of Fame in 2011 where he also received the Hall's Ahmet Ertegun Award