Phil Spector
Undoubtedly the single most important and influential producer in the history of rock music, Phil Spector's "Wall of Sound" stands as a milestone in recording history

The Teddy Bears


(L-R) Phil Spector, Annette Kleinbard, Marshall Lieb
Members:
Annette Kleinbard
Marshall Lieb
Phil Spector
Harvey Philip Spector was born December 26, 1940 in the Bronx, New York. His grandfather, a Russian Jew named Spekter, emigrated to the United States and his name was changed to Spector at Ellis Island.

Spector Family
(l to r) Phil, Ben, Bertha and Shirley
The family was lower middle class. His father Benjamin, under severe strain because of the family's indebtedness, committed suicide in 1949. In 1953, Bertha Specter, with Phil and his older sister Shirley, moved to Los Angeles where she worked as a seamstress.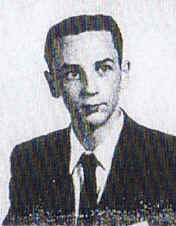 Photo courtesy Fairfax High School
As a teenager Phil had a hard time fitting in. Short, skinny, with a recessed chin, thin lips and sad eyes he always looked forlorn. Always a loner, he was always willing to accept the responsibility of his actions.
With little to interest him in high school he was drawn to music studying guitar and piano. He excelled on the guitar, piano, drums, bass and French horn. Spector was drawn to the local rhythm and blues scene. By the mid fifties Los Angeles was a hub for the recording industry with dozens of small independent companies.
Phil soon joined a group of would-be-musicians hanging around the studios. Here he met Jerry Leiber and Mike Stoller, two songwriters that were beginning to have some success producing singles for the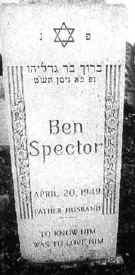 Robins on the Spark label.
On a trip back to the Bronx, Phil visited his father's grave.The inscription on the grave "To Know Him Was To Love Him" impressed him enough that when he returned to Los Angeles he took those words and wrote lyrics for them.
After graduating from Fairfax High school in the spring of 1957, Spector began taking courses to become a court reporter. However, he soon decided that this wasn't the direction he want to go in. Hoping to break into the music business he booked a session at the Gold Star Studios. Studio time cost $15.00 an hour plus an additional $6.00 for a reel of blank tape. His first obstacle to becoming a record producer was raising the $40.00. The first ten came from his mother.
Next Spector turned to Marshall Leib, a friend from Burroughs Junior High, a nineteen year old student at Los Angeles City College, majoring in business and law. Leib was the opposite physically of Spector. Tall and tanned, Leib had been active in sports in high school and college. However, they both shared the love of rock and roll music. Leib had some experience in the music business, having formed the Moondogs with classmates in 1958. Marshall put in the second ten dollars. Another student at Los Angeles City College, Harvey Goldstein, contributed ten dollars after being promised he could sing bass.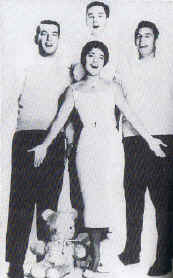 Clockwise from left: Harvey Goldstein, Phil, Marshall Lieb Annette Klenbard
Photo courtesy Harvey Goldstein
Annette Kleinbard, a sixteen year old student at Fairfax High, gave the final ten dollars.A native of new Brunswick, New Jersey, Kleinbard had a strong emotional soprano of the glee club variety. She quickly agreed to help pay for the session if she could be included in the group. The first two hour session was devoted to recording of Spector's "Don't You Worry My Little Pet." Spector played all the instruments on the single and acted as his own producer.
With demo in hand Spector approached his neighbor Lew Bedell, co-owner of Era Records with Herb Newsome. Era was a local "pop" company with their biggest hit being Gogi Grant's "Wayward Wind." Bedell and Newsome had started Dore Records,with the intention of recording rock and roll, only a month or two before Spector arrived with his demo.
Spector and friends signed a four record deal that offered royalties of a cent and one-half per sold copy. In the office they came up with the name the Teddy Bears, after the hit song by Elvis Presley. They were given some studio time to come up with a b-side, Spector choice "Wonderful, Lovable You,' another of his compositions. They spent two hours working on it, but Spector wasn't satisfied with the final result.

At the third session, with Goldstein absent, a drummer was added to help with the instrumental backing. The drummer Sandy Nelson would go on to have his own successful career. After they completed "Wonderful, LovableYou" and nearing the end of the session, Spector coaxed Annette and Marshall to try "To Know Him Is To Love Him."
After an acceptable take, Spector ran the tape back, and recording additional backing on a second tape deck while the original song was playing over speakers in the studio. There is an openness and fullness to the song that was usually associated with more sophisticated production techniques.
Dore mailed five hundred copies of the single to radio stations in early August, 1958. The A-side was still "You Don't Know My Little Pet." With no initial reaction Goldstein and Leib returned to college. In September, a deejay in Fargo, North Dakota, flipped the single and played "To Know Him Is To Love Him." Soon an order came into Dore offices from a distributor in Minneapolis requesting eighteen thousand copies. Bedell, Newsome, and Spector thinking the order was a joke or misprint called the distributor to confirm the order. The distributor confirmed the order and in fact increased it. Based on the news from Minneapolis, radio stations across the country began playing "To Know Him Is To Love Him."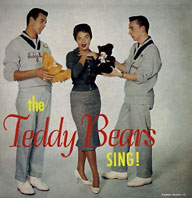 The record was reviewed in the music press and within a week was on the national music charts.The Teddy Bears were invited to appear on "American Bandstand" on October 29. There was a slight problem as there was no invitation for Harvey Goldstein. It was believed at the time Goldstein had been dropped from the group at Spector's insistence because he couldn't sing the bass part. Goldstein sued Dore and the Teddy Bears eventually settling out of court for a share of the royalties the group would earn over the next ten years.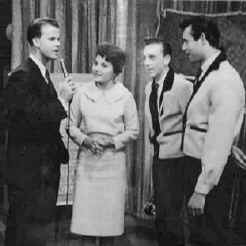 The Teddy Bears appeared on "Bandstand" and "To Know Him Is To Love Him" became a number one record, selling more than a million copies before Christmas. "Wonderful, Lovable You," their second record was released late in 1959. They appeared on the The Perry Como Show on January 3, 1960 where they sang "To Know Him Him Is To Love Him" and "It's Only a Paper Moon."
Spector had a falling out with Dore over royalties. It was the usual story of a small company trying to capitalize on a first success, then being unable to get wholesalers to pay for all the records that had been shipped to them. Spector claimed he was owed $20,000. Dore said it didn't have the money. Spector and the Teddy Bears signed with Imperial Records and their first single "I Don't Need You Anymore" was released in mid-January. Spector had problems while at Imperial. He was no longer in charge of the production, allowed to use Goldstar Studios or allowed to use stacked vocals. The Teddy Bears only recorded two singles and one album when they left Imperial.

Spector had known Lester Sill for several years. Sill had started his own company, Trey Records, along with Lee Hazlewood. Sill had Spector come into the studio to record in an attempt to come up with a hit record. Because of legalities the group couldn't use the Teddy Bear name, so the Trey singles were issued by the Spectors Three. Neither sold and Spector dismiss the other two and called it quits as far a being a recording star.
Kleinbard was involved in an auto accident in September 1959, but recovered and attempted a solo singing career. She had a number of recording contracts, but enjoyed success as a songwriter. She was a co-writer of "The Nights the Lights Went Out In Georgia" a gold record by Vicki Lawrence in 1973 and a country hit for Reba McEntire in 1992. She also co-wrote "Hey Little Cobra" for the Ripchords and "Gonna Fly Now" the theme from the first Rocky movie. She helped write theme songs for Sophie's Choice and Mr. Mom. Over the years she has been nominated for two Academy Awards and four Emmys.
Leib became a Hollywood Argyle on tour only and played guitar on a couple of Duane Eddy sessions. He also was musical supervisor for a few low budget films in the 70s. He and Kleinbard worked together on the score for the film "Tulips."
In 1970, Spector helped with George Harrison's multiplatinum album All Things Must Pass and co-produced John Lennon's Plastic Ono Band. In 1971 Spector was made head of Artist & Reportoire for Apple Records but only held the post for a year. During this time he co-produced Lennon's 1971 single "Power to the People" and his chart-topping album Imagine. He also co=produced with Harrison "Bangla Desh" —rock's first charity single. Spector also over saw the live recording of the Harrison-organized Concert for Bangladesh shows in New York City, which resulted in the number #1 triple album The Concert for Bangladesh.] The album won the "Album of the Year" award at the 1973 Grammys.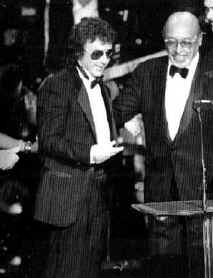 Phil Spector at his induction to the Rock and Roll Hall of Fame
In 1989, Tina Turner inducted Spector into the Rock and Roll Hall of Fame as a non-performer. Spector was inducted into the Songwriters Hall of Fame in 1997 and he received the Grammy Trustees Award in 2000.
Spector was recognized a as genius when it came to record production.
California Department of Corrections photos from 2013 (released in September 2014) show evidence of a progressive deterioration in Specter's health, according to observers. He had been an inmate at the California Health Care Facility (a prison hospital) in Stockton since October 20 In September 2014, it was reported that Spector had lost his ability to speak, owing to laryngeal papillomatosis.

Mug Shot 2014
He was taken to San Joaquin General Hospital in French Camp, California, on December 31, and intubated in January 2021. Spector died in an outside hospital on January 16 at the age of 81, according to the California Department of Corrections and Rehabilitation. Daughter Nicole attributed her father's death to complications of COVID-19, with which he was diagnosed in December 2020. He would have been eligible for parole in 2024
Phil Spector was inducted into the Rock and Roll Hall of Fame in 1989