Little Eva

Perhaps no babysitter in history got a bigger break than Eva Boyd, who baby sat for songwriters Carole King and Gerry Goffin. King and Goffin asked her to record a song they had written called "The Loco-Motion".


Eva Narcissus Boyd was born June 29, 1943 in Bell Haven, North Carolina one of sixteen children. In 1962, she moved to the Brighton Beach area of Brooklyn where she had relatives. One of her relatives knew the Cookies and suggested her as a stand-in. So whenever one of the Cookies couldn't get out of class, Eva substituted for her. Since the work was sporadic Eva often found herself babysitting for songwriters Carol King and Gerry Goffin. Returning home one day they found her singing a song they had written for Dee Dee Sharp. They liked what they heard, so they rushed her into the studio, with King doing the backing vocals.
Little Eva was only sixteen when "The Locomotion" hit #1. Her salary as the Goffins' babysitter was $35 dollars a week. Her earnings from "The Locomotion" were reported to be around thirty thousand dollars. She appeared on television shows and in numerous magazines. She performed live in the U.S. and did several tours of England.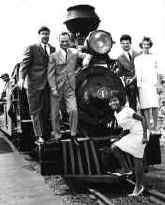 Remembered by most as a one hit wonder Little Eva was more than that. Her voice had a sullen edge to it that worked best when she played the hurt, abandoned girl. For an inexperienced girl, that had previously only sung in church, she possessed an unique knack for phrasing. Her follow-up to "Locomotion," "Keep Your Hands Off My Baby" (#12) told a story of a close friend who tried to move in on her boyfriend.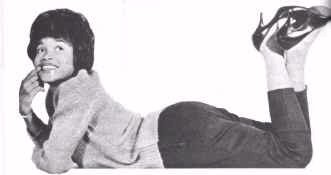 Her third record "Lets Turkey Trot" (#20) was another dance craze tune. The next record was a cliched combination of "on Top Of Old Smokey" and "The Locomotion," called "Old Smokey Locomotion" (#18). None of her future releases even made the Top 100. In late 1962 when the Cookies began having their own hits, Eva recorded with them occassionally.
She did continue making demos, and one duet with Big Dee Irvin "Swinging On a Star" (#38, but as a viable recording artist her career was over.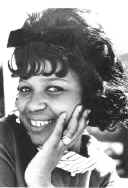 Eva recorded for a few other labels, but never re-created her original over night success. When the Cookies began having their own hits in late 1962, Eva occassionally recorded with them.
Disenchanted with the music business, she retired in the early seventies, but in the nineties began performing live on the oldies circuit.