| | |
| --- | --- |
| Motown complex on West Grand Boulevard | 2657 W. Grand Boulevard |
Motown's rapid success led to the aacquisition of several houses on the south side of West Grand Boulevard and one on the north side. In this panarama of the south side the following properties can be seen from right to left from 2657 West Grand Boulevard.
2644/46 Jobete Publishing Company (now the museum entrance). Bought 4/18/61

2648 Recording Studio (Hitsville) at the back of the building on lower ground floor. Home of Berry and Raynoma Gordy in upstairs. Bought 8/2/59

2650 Offices of Berry Gordy, Esther Gordy and Ralph Seltzer. This is vacant ground to the left of Hitsville. It burn to the ground in 1971. Bought 1/23/62

2650 Motown Administration. Bought 1/23/1963

2656 Motown Finance (white front). Bought 3/4/65

2662/64 Motown Sales and Marketing. Bought 7/11/66

2670/72 ITMI (International Talent Management Incorporated). Bought 7/5/66

2657 Artist Development was located directly across Grand Boulevard from the Motown complex. Bought 1/12/66
Converting the downstairs to and office and the basement to a recording studio.After he purchased 2644-2246 West Grand Boulevard in April of 1961 he placed Jobete, the sales, shipping and public relations departments in it. In January of 1962 2650-2652 West Grand Boulevard was added to house Berry and his sister Esther's offices International Talent Management. From 1965 on 2656 hosed finance department; 2662-64 purchased the next year was home to the sales and marketing. 26666-68 was bought at the same time. ITMI was moved to 2670-72 after it was bought in late 1966. Across the street, 2657 was converted into Artist Development Department in early 1966.
Gordy Family Involvement
Berry Gordy Sr. - office of the president
Bertha Fuller Gordy - office of the president
Esther Gordy Edwards - Berry's oldest sister. Senior vice-president of Motown Records. Known as the company historian. Stayed in Detroit when the company relocated to Los Angeles. Ran International Talent Development Inc.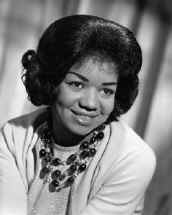 Anna Gordy Gaye
Anna Gordy Gaye - Sister. Co-owner Anna Records. Married to Marvin Gaye (first wife) from 1963-1977. Artist development and songwriter.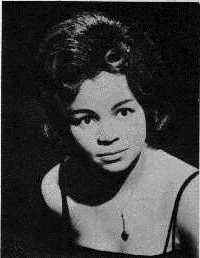 Gwen Gordy Fuqua
Gwendolyn Gordy Fuqua - Sister. Married Harvey Fuqua, the leader of the Moonglows and later producer at Motown. As a songwriter she shared credits with Berry on a number of Jackie Wilson's songs, including "Reet Petite," "Lonely Teardrops," "Lonely Teardrops," and That's Why (I Love Her So)." Co-founded Tri-Phi with her husband in 1961. Artist development.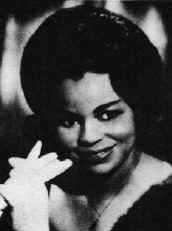 Loucye Gordy Wakefield - Sister. At the time of her death in 1965, she was Vice-president of Motown and a director of Jobete. In 1964, she developed a system for collecting money from distributors that contributed enormously to Motown's financial well being. In 1968, a fund was established in her name to award $500 scholarships to financially disadvantaged students.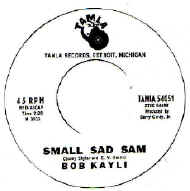 Robert Gordy - Brother. Motown executive and director of Jobete. Recorded as Robert Kayli for Anna Records and Talla.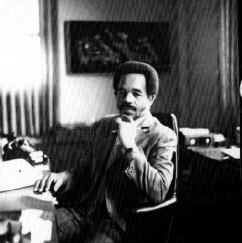 Fuller Gordy
Fuller Gordy - Brother. Motown executive. Procurement.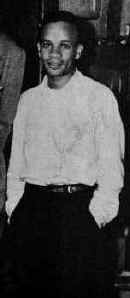 George Gordy - Brother. Shared credits on "Beachwood 4-5789" and "Stubborn Kind of Fellow."

After moving in Gordy began staffing the offices. Berry Gordy Sr. took on the role of consultant. Gordy's sister Esther Gordy Edwards handled the daily administration while another sister Loucye Gordy Wakefield was responsible for receivables. Gordy's brother Robert left his post office job to become a studio engineer.
The Berry and Raynoma were the first officers of Tamala as president and vice president. Liles brother Mike created payroll. Janie Bradford was the first receptionist who were later would co-writing songs.
Aiming for the mass market, Gordy called the music "The Sound of Young America" and affixed a sign over Motown studio that read "Hitsville U.S.A."
Berry Gordy, using methods practiced in Detroit auto factories, ensured the continued success of the Supremes by assembling parts of a hit making machine, that included standardized song writing, an in house rhythm section , a quality control process, selective promotion and a family atmosphere reminiscent of the paternalism of Henry Ford in his auto plants in the early twentieth century.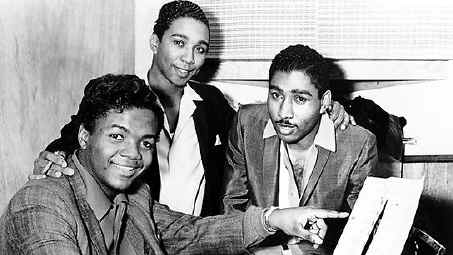 l to r Lamont Dozier, Brian Holland, Eddie Holland
The songwriting team of Brian Holland, Lamont Dozier and Eddie Holland joined forces in 1962 and perfected the formula of success that they discovered with their composition "Where Did Our Love Go."
The different singles also sound remarkably similar because of the in house rhythm section known as the Funk Brothers. In 1964, Earl Van Dyke, a former be-bop jazz pianist who toured with R&B singer Lloyd Price became the leader of the studio band. He played with drummer Benny Benjamin and bassist James Jamerson, who had backed Jackie Wilson and the Miracles. Together with a few other musicians the Funk Brothers provided the trademark percussive beat of the Motown sound
Gordy attempted to maintain consistent quality of Motown by conducting weekly meeting that scrutinized possible releases.

Gordy carefully promoted the songs that were released through means that kept the slick Motown image intact. Getting them spots on "The Ed Sullivan Show," "The Dean Martin Show," "The Tonight Show," "The Hollywood Palace," and "Orange Bowl Parade., the Copacabana in New York, exclusive Los Vegas hotels. He even had entertainers such as Sammy Davis Jr. and Broadway star Carol Channing write liner notes.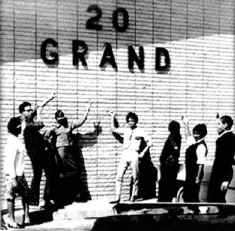 In 1960, between sets at the Twenty Grand, Gordy met Otis Williams when he walked into the men's room. Formerly known as the Elegants, the Questions, or the Distants, Gordy renamed them the Temptations. Norm Whitfield, Smokey Robinson, Holland-Dozier-Holland formed the legendary Motown songwriting production crew.
During the mid-1960s, Gordy established a music empire that included eight record labels, a management service, a publishing company, and grossed millions of dollars a year From 1964 to 1967, Motown had 14 number one pop singles, 20 number one singles on the R&B charts, forty six more Top Fifteen pop singles and seventy-five other Top 15 R&B singles. In 1966 alone, seventy-five percent of Motown's releases made the charts.
In 1967 the Motown empire began to decline. A few days before a scheduled performance by the Supremes at the Hollywood Bowl in April, Gordy fired Florence Ballard, who had become jealous of the increasing prominent position of Diana Ross, and replaced her with Cindy Birdstrong. In July 1968, he fired David Ruffin of the Temptations and hired Dennis Edwards. Gordy quarreled about royalty rates with the the songwriting-production team of Holland-Dozier-Holland, who quit and filed suit against Motown.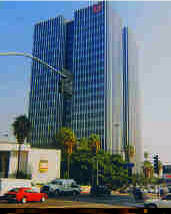 Motown's Hollywood office - 6255 Sunset Boulevard
Suffering the departure of H-D-H, Berry Gordy began to concentrate on the career of Diana Ross as a solo act in 1970. Maintaining the company's success with The Jacksons, Gordy moved Motown to Hollywood in 1971 and established Motown Industries, expanding to Broadway musicals and films.

The Commodores
L to R: Lionel Richie, William King, Ronald LaPread, Thomas McClary, Milan Williams Front: Walter Orange


The Jackson Five
L to R: Jermaine, Marlon, Tito, Michael, Jackie


Rick James
In 1968 Gordy bought Golden World and Ric-Tic Records from Janet Jackson and Eddie Wingate.
During the first half of the '70s, Diana Ross was established as Motown's first all-around entertainer through her work in super clubs and films. Motown suffered defections in the '70s with Martha Reeves recording solo for other labels in 1974 and The Four Tops signing with ABC/Dunhill. Gladys Knight and The Pips recording for Buddah beginning in 1974 and, in 1975 The Jackson Five moved to Epic, as did Michael Jackson in 1978. The Miracles, without Smokey Robinson, switched to Columbia in 1977 and The Temptations went to Atlantic. However, Motown retained its position as an important independent label with the recordings of Diana Ross, Marvin Gaye, Stevie Wonder, The Commodores, and Rick James.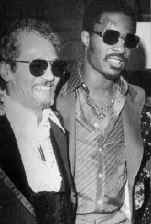 Ewart Abner with Stevie Wonder
In 1975 Ewart Abner resigned as president and Barney Ales was brought back.
In November 1980 Jay Lasker was hired to be president and was fired in 1987.
During the '80s Motown struggled. Diana Ross moved to RCA in 1981 and Marvin Gaye signed with Columbia in 1982. The Temptations returned as did The Four Tops by the mid-'80s. The Gordy label introduced Debarge in 1983. The company staged a successful 25th anniversary celebration in 1983 that was later broadcast on ABC-TV. Motown Productions produced Lonesome Dove for CBS-TV in 1989. However, many former employees, including Eddie Holland and members of The Vandellas and The Marvelettes sued Motown, alleging failure to pay royalties.
In January 1979, Ales was let go. Ewart Abner, director of ITMI, then became president.
| | | |
| --- | --- | --- |
| Esther Gordy Edwards | Hitsville and Motown Museum | Donovan Building aka Motown Building |
In 1985, Esther Gordy Edwards opened the Motown Historical Museum inside the restored Hitsville building offering tours. There were rumors that the former Motown building on Woodward would be used as a larger museum. However it still remains abandoned and boarded up as of the end of 2000.
In July 1987, Gordy fired Motown President Jay Lasker.
On August 21, 1987 the old Motown office building and studio was designated a historical site by the State of Michigan and Detroit City Council in October, 2007 renamed the stretch of West Grand Boulevard from the John C. Lodge to Grand River Berry Gordy Jr. Boulevard.
In July 1988 Berry Gordy sold Motown Records to MCA and Boston Ventures for $61 million but retained Jobete the publishing arm. Boston Ventures later bought out MCA's interest and sold Motown Records to the Dutch-based Polygram conglomerate for $325 million in 1993. In late 1994, Warner books published Gordy's self-serving biography To Be Loved.
Berry Gordy was inducted into the Rock and Roll Hall of Fame in 1990