Toys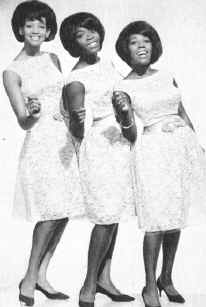 L-R June Montiero, Babara Parritt, and Barbara Harris
The Toys were an R&B group whose big hit was "A Lover's Concerto," an adaptation of a classical minuet by Bach.


The Toys, June Montiero, Barbara Harris, and Barbara Parritt, were formed in the early Sixties in Jamaica, New York. Harris and Parritt were both born in North Carolina, but moved to New York at an early age. They met June Montiero while attending Woodrow Wilson High School in New York and formed a group. After graduation they continued to sing together.
Bobby Uri, a friend of theirs, took them up to the music building at 1650 Broadway in Manhattan, where they began doing background vocal work. Then while at a talent show in Brooklyn, NY, they met Eddie Chase who would introduced them to several people who would be very instrumental in the launching of their career. Most notable was Mr. Bob Crewe of DynaVoice Records. Their manager, Vince Mark, renamed the group "The Toys".
In 1964 they were signed by the Publishing firm Genius, Inc. which teamed them with the songwriting duo Sandy Linzer and Denny Randell who brought them to the attention of producer Bob Crewe.The writers took a classical finger exercise from Bach and put a Motown bassline to it and "A Lovers Concerto" was born. September 1965 "A Lover's Concerto" on the Dynavoice label went #4 R&B, crossed over to pop charts #2, and also became a #5 hit in England. In 1965 the song sold over a million copies. The Toys began appearing on television shows such as Shindig!, "Hullabullo", "American Bandstand," toured with Gene Pitney, and appeared in the film It's a Bikini World. "A Lover's Concerto" was followed by "Attack" (#18) in 1966.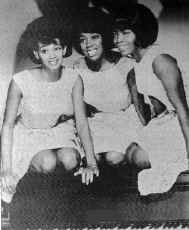 The Toys 1965
(L-R) June Monteiro, Barbara Harris, Barbara Parritt
In 1967 they signed with Phillips Records and Producer Alan Lauber. Then in 1968 they signed with Art Talmadge and Musicor Records. It was while at Musicor that the Toys recorded their last hit 1968's "Sealed With a Kiss." However, they continued to do session work. Barbara Harris has continued to use the name for touring purposes.
After a number of years Harris left to raise her family, but continued singing in small local bands whose styles ranged from Jazz to Funk to R&B and Blues. Her most recent band Rhythm & Babs, has been working throughout New Jersey for the last seven years and has a considerable following.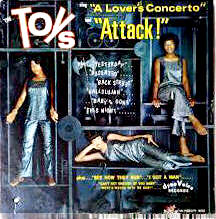 They recorded an album, originally on the DynaVoice Label, and which has just been re-released on the Sundazed label entitled "The Toys sing "A Lovers Concerto" and "Attack".
Harris kept the name the Toys for touring purposes and does "Oldie Shows" for Richard Nader, Dick Fox and, Herby Cox as Barbara Harris of The Toys. She also sings with Joe Rivers as Johnny of "Johnny and Joe". "Johnny and Joe" was a very successful 50's duet who sang "Over The Mountain".
Harris currently has produced CD Barbara Now with Jerome Mitchell and Ken Wiltshire. She wrote all but two of the songs and did all of the vocal arraignments and vocal work. Harris owns the label and her two oldest sons financed the project.

2005 (L-R) Barbara Harris, Barbara Parritt, June Montiero