Howie Greenfield and Neil Sedaka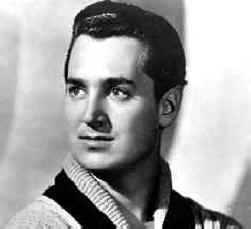 It's been over 45 years since thirteen year old classical music fan Neil Sedaka met his then sixteen year old neighbor Howard Greenfield.


Howard Greenfield born March 15, 1936 and Neil Sedaka, born March 13, 1939, grew up at 3260 Coney Avenue in Brighton Beach in a six story brick apartment building.
"After Howie's mother Ella had seen me, he came ringing my doorbell. I was playing Chopin, and he said, My mother heard you play and thought we could write a song together". Neil Sedaka in Goldmine magazine recalling this event.
Although Sedaka and Greenfield's first song, "My Life's Devotion," wasn't a keeper, their partnership lasted over twenty years, sold millions of records, and produced some of the most charming music of the Brill Building era. Greenfield's swift word play was perfectly matched to Sedaka's hooked filled pop melodies.
It was while performing at a mountain resort one summer that Sedaka was spotted by Mrs. Greenfield, who happened to live in the same building as the Sedakas on Coney Island. In turn she told her son and Howie came over to met Sedaka. He told Sedaka that he wrote poems and wanted Sedaka to set some of them to music.
In 1958, the duo became the first songwriters signed by Aldon Music. Soon after, their first song "Passing Time" was recorded by the Cookies on Atlantic. A few months later Sedaka and Greenfield had their first hit "Stupid Cupid," by Connie Francis which reached #14 on Billboard's Hot 100.
After the success of "Stupid Cupid" Don Kirshner got Sedaka a recording contract with RCA. His first release "My Diary" marked a string of hits that continued to the beginning of the British Invasion. While having his own hits, Sedaka and Greenfield continued writing smashes for Connie Francis and other acts.
Sedaka reemerged as a hit performer after his 1973 break with Greenfield. However, it is his Brill Building era songs for which he is best remembered. Though their songs lacked the social consciousness of Mann & Weil or the depth of Goffin & King, their best songs fit the definition of perfect Pure Pop - catchy, tightly constructed songs that anyone could appreciate.